THE DEPARTMENT OF DEVELOPMENTAL SERVICES, IN PARTNERSHIP WITH THE INSTITUTE FOR COMMUNITY INCLUSION / UMASS BOSTON PRESENTS:
Employment First: Expanding Job Opportunities and Pathways to Work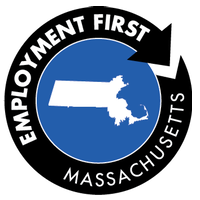 BEST WESTERN ROYAL PLAZA HOTEL & TRADE CENTER
MARLBOROUGH MASSACHUSETTS
8:30—9:30am: Registration, exhibits, and networking
9:30am—4:00pm: Conference, including keynote, breakout sessions, and more
$50 per person
Don't miss the opportunity to learn about promising practices, strategies and resources that you can use as we all work together to expand employment opportunities for individuals served by the Department of Developmental Services in Massachusetts.
The program will feature remarks from Jane Ryder, the DDS Commissioner and a keynote address by Liz Weintraub, Senior Advocacy Specialist for the Association of University Centers on Disability and the host of Tuesdays with Liz.
Breakout sessions will provide you with an opportunity to learn more about best practices for supporting people to go to work, transportation, public benefits, models to support individuals with ASD, federal policy updates and more.
This statewide conference is for DDS staff and providers, educators, individuals, and family members, as well as other state agency partners. Be sure to register today!
A limited number of scholarships are available for individuals and family members. Contact Berenise Reyes- Albino at Berenise.albino@umb.edu for information.
LIZ WEINTRAUB
Liz Weintraub has a long history of leadership in self advocacy and has held many board and advisory positions at state and national organizations. She is a full-time member of the Association of University Centers on Disability's (AUCD) policy team. Liz hosts Tuesdays With Liz: Disability Policy for All, where she works to make policies accessible to all. Liz also served a fellowship with Senator Casey of Pennsylvania.
Prior to joining AUCD, Liz worked for the Council on Quality & Leadership (CQL). Liz is an alumni from Georgia State University LEND Program. She was the chair of the Maryland Developmental Disabilities Council and received the Dr. Cathy Pratt award for Professional of the Year.
---